Guardian
A downloadable game for Windows and Linux
A puzzle platformer made in two months by a team of three as a part of the game developer training course by Technifutur.
GameDesign : CeoAnam
Art direction : GreenWitch
Game developer : Ghirstot
You are a forest guardian awaken from a deep slumber as your forest is being destroyed by powerful foreign machines.
Make your way forward without being detected by the invaders and use the power of nature to find a way to stop their breakthrough!
Two ways to play ! Use either a gamepad or a keyboard and mouse to play,
The gamepad controls are explained through the game.
For the keyboard controls please refer to the image below :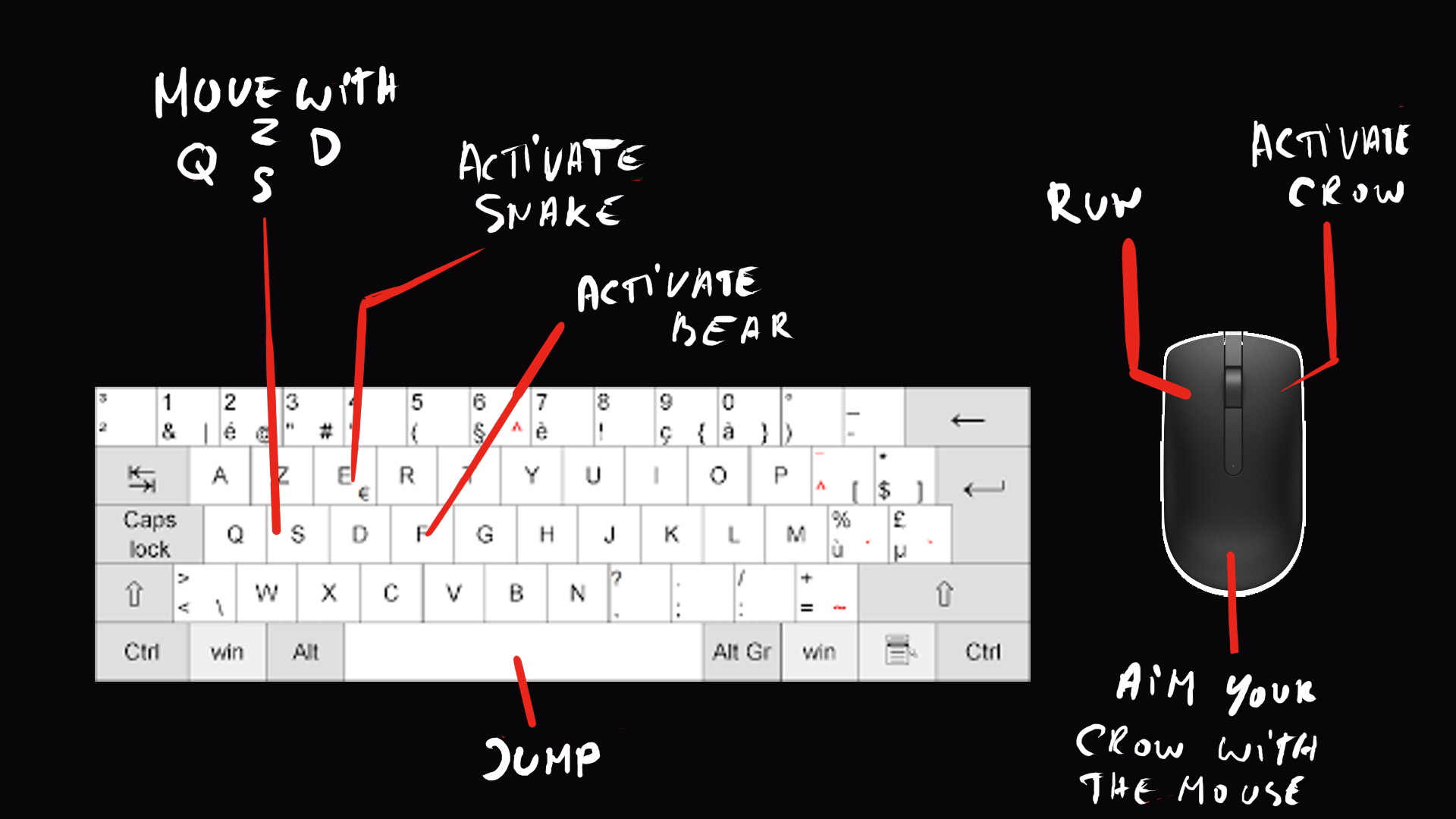 You can pause the game using the "ESCAPE" key on your keyboard, navigate into the menu with "Z" and "S" and select with "ENTER".
Same on a gamepad using the "START" (or equivalent) button and Using the JUMP button to select.
Install instructions
To install:
Download the zip;
Unzip the zip;
Tell windows defender its okay;
Connect your favourite gamepad if you have one;
Launch The guardian.exe;
Enjoy!!